Yesterday the weather was so gorgeous that it felt like a sneak preview of spring. The suddenly warmer temps left me thinking about my new spring additions so I thought I would share them here with you. As you know, I strive to keep a lean closet of classics and only add a few carefully thought out items each season. While not a full blown capsule wardrobe approach, this method allows me to not only wear all the clothes I have, but to also spend a little more on the core pieces I buy - quality over quantity. Below I have outlined the items I have either already purchased or plan to purchase this upcoming season along with a little background about why I'm choosing them. I have also include price points and direct links in case you're interested in checking them out.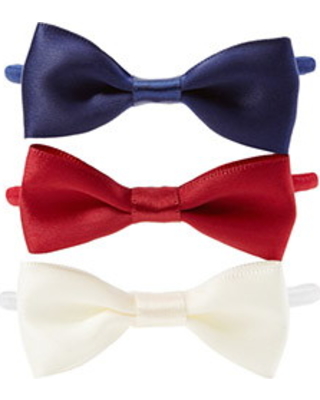 I LOVE striped shirts! If there is one piece of clothing that challenges my minimalist streak its striped shirts. I simply can't get enough. That said, I have managed to reel myself in over the years and only have a few in my closet in black and white, and navy and white stripes. To change things up for the upcoming spring and summer seasons I wanted an option with a little more jazz, so I think I'm gonna snatch up this J. Crew number. I'm going to hold off for a few more weeks but once I make the leap I'll be sure to style it here for you.
When it comes to shoes, I almost always wear flats. For warmer weather I have my go-to ballet flats, sandals, boat shoes and loafers but wanted something with a little more oomph for spring. Enter the gorgeous Everlane Modern Point Flats. These shoes are the perfect burgundy color, are made from the softest leather and are a great price for the quality. Plus, the sleek pointed toe can easily be worn with shorts, dresses and skirts so I know I'll get tons of wear out of them.
I absolutely adore these J. Crew shorts. They are my go-to year after year and they last for ages. Unfortunately, my navy pair started to look a little worse for wear recently so I replaced them and I'm happy to report that the love is still going strong.
I recently got this brush to replace my old foundation brush and its seriously amazing! The bristles are perfectly spaced and slighty tapered at the top to ensure that my foundation gets into all the contours of my face without looking streaky. As if that wasn't enough, this brush was only $6 at Target. Win, win, win!
Gressa Skin is one of my favorite beauty brands. This relatively new and undiscovered brand offers the most gorgeous, luxe feeling natural products that actually deliver. I use their serum foundation and love it so much that I couldn't wait to try their new fluid blush and I was not disappointed. I got the shade Amelia which is the most gorgeous natural peach that goes with any makeup look, and can be worn daily for a natural looking flush.
One of my favorite ways to change up my look is with hair accessories. As you know, I love tortoise shell hair clips but wanted something a little different to jazz up my ponytails and braids. Needless to say, when I stumbled upon these adorable bow hair ties at Forever 21 I was smitten. I know I will wear these constantly and for $1.90 you can't go wrong.
Until next time, happy shopping!